Your Eye Health
Advanced Technology
Laser Eye Surgery Technology
Only The Best For Our Patients
The only one of its kind in the B.C. Interior, Alcon's WaveLight® EX500 laser is guiding Vivid Laser Centre's Dr. Ron Baldassare to map the eye, thanks to the addition of Contoura Vision, the latest advancement in refractive technology.
Vivid Laser Centre
Our Technology
"We can now offer a more personalized laser procedure for each patient," says Dr. Baldassare, Kelowna's
only corneal specialist. "The topography- guided LASIK treatment provides the unique ability to 'map' the corneal features and imperfections of each eye."
Topography allows the measurement of many more points of the visual system than wavefront sensors. Topographic measurements can accurately capture abnormalities in the peripheral cornea that affect the quality of vision in dim light.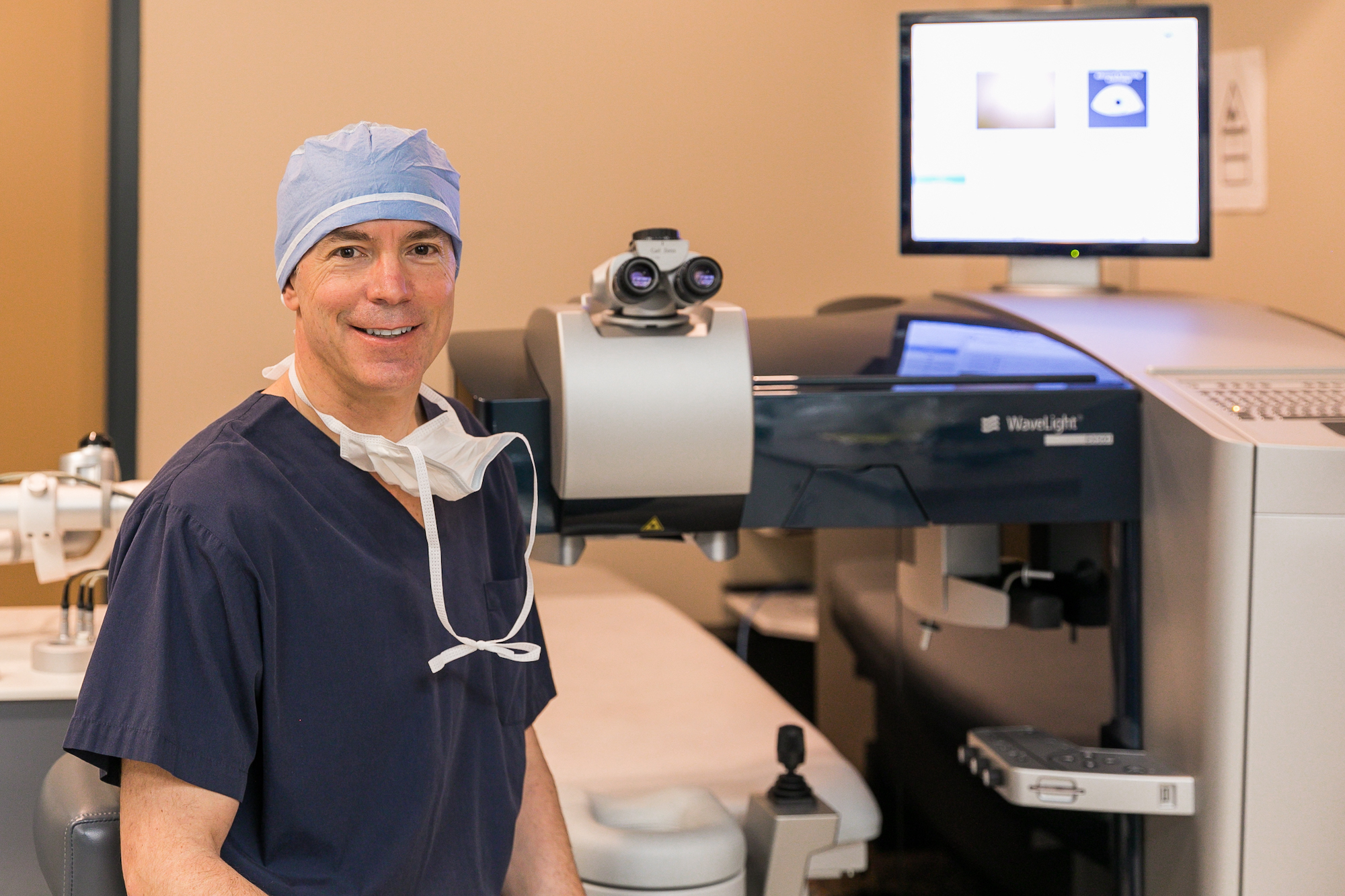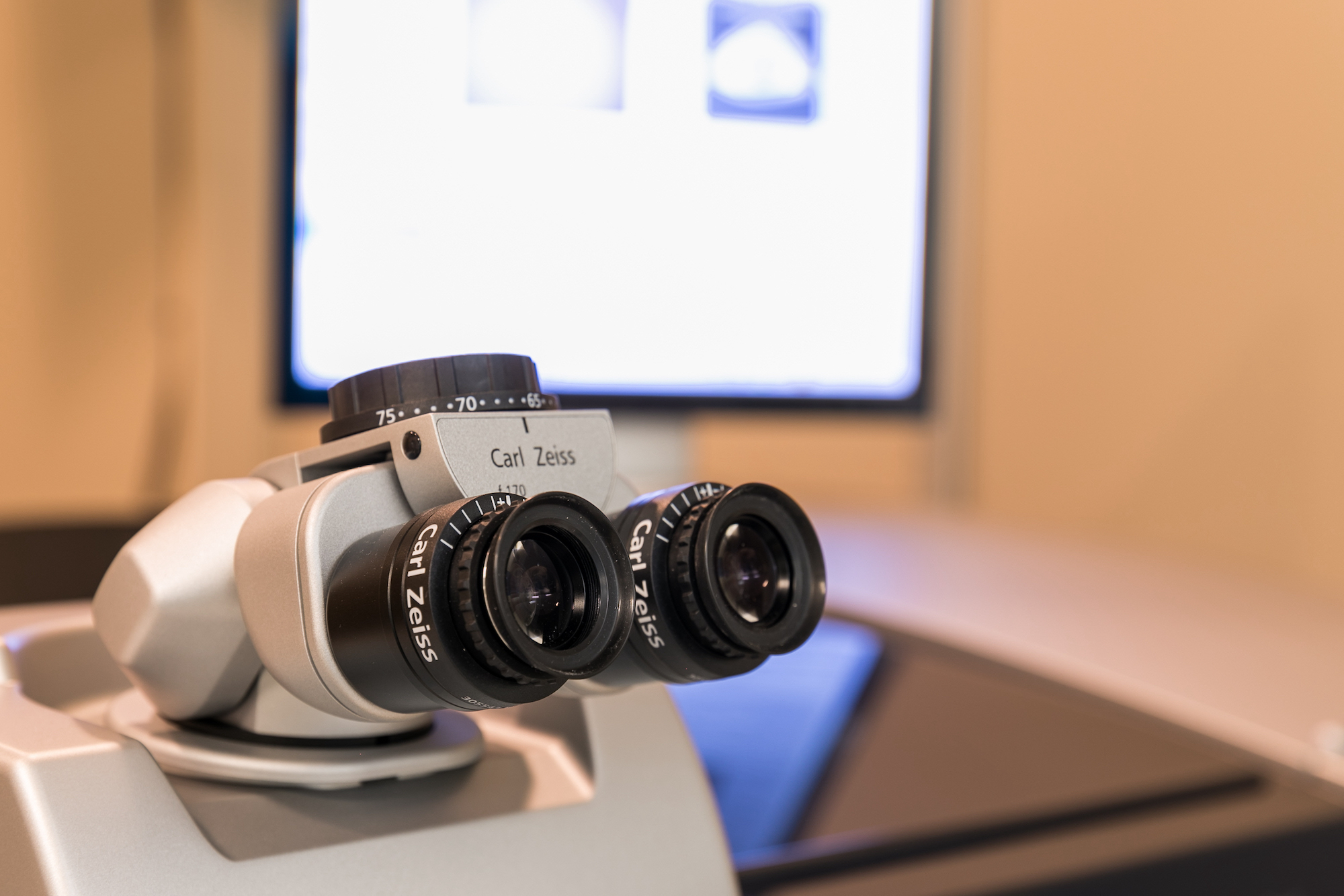 Lasik Technology
Mapping The Eye
"We offer patients a treatment that is likely to be equal to or better than the best vision they currently experience with their glasses," he says. "We can also tell them they will probably see reductions in difficulty driving at night and in the incidence of glare, halos and starbursts."
In FDA clinical trials, 92.6 percent of eyes treated with topography-guided LASIK treatment achieved 20/20 vision or better. More than sixty percent experienced 20/16 vision or better.
Vivid Laser Centre's Technology
Patient Comfort
The laser also can account for rotational movement of the eye during surgery. It uses iris registration to do this and monitors the eye position with a 1050 Hz tracker. This leads to better outcomes for patients with astigmatism.
The latest updates to the laser are also designed to reduce the procedure time and maximize patient comfort.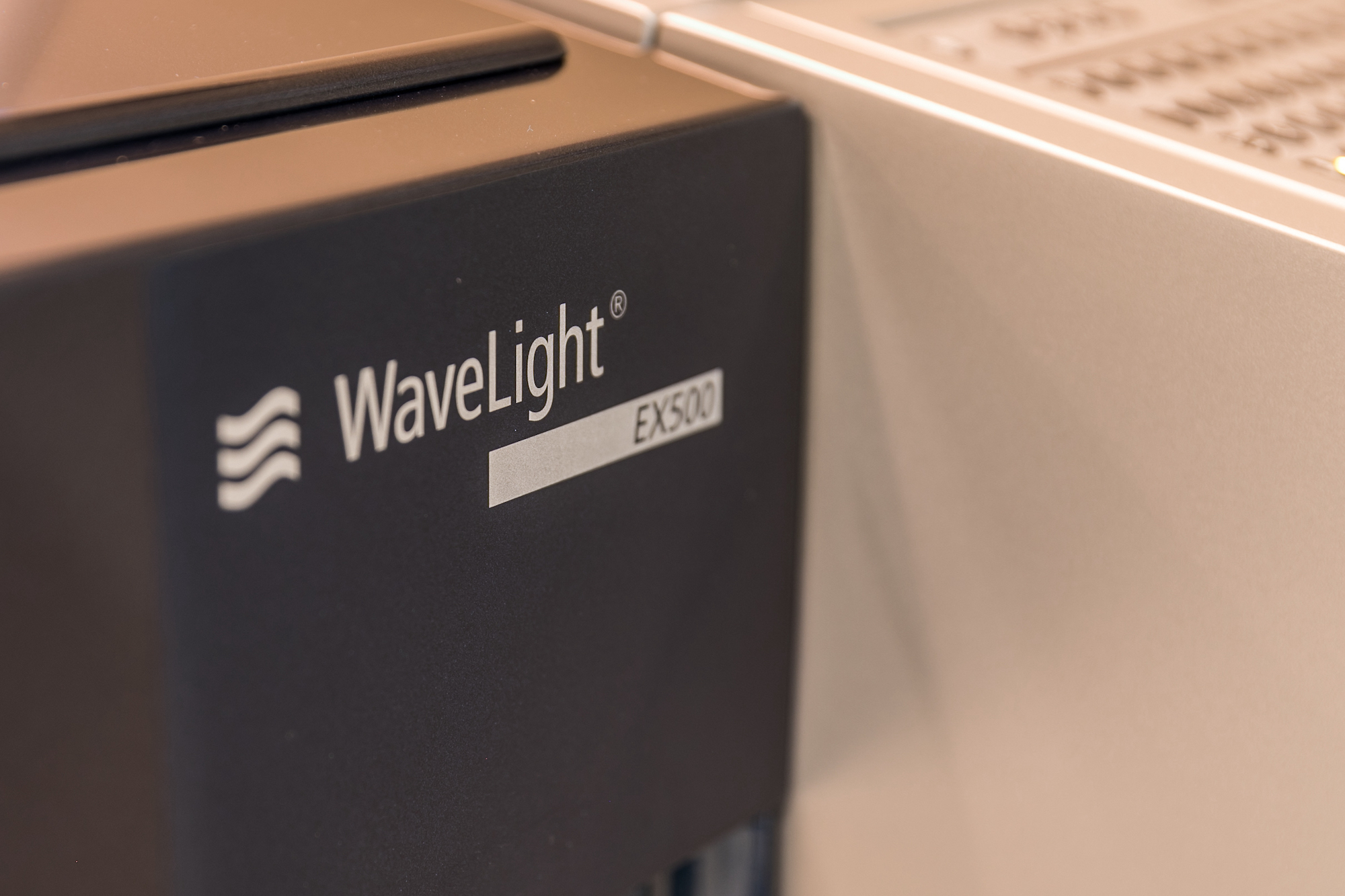 Our Technology
Investing In Your Health
"Investing in upgrading the technology we have at Vivid Laser Centre ensures our patients have the best possible outcomes," says Dr. Baldassare.
Lasik Eye Surgery
For as little as $42/month
We have great news. You can now get Lasik from Vivid Laser for as little as $42/month. Some conditions apply, contact us for more details.